Safe, Natural, Effective Health Care...
Ancient Medicine for a Modern World!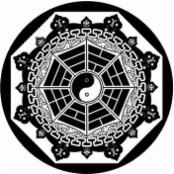 Press Release
FOR IMMEDIATE RELEASE
John W. Orsborn, Lac Receives 2016 Best of Bradenton Award
Bradenton Award Program Honors the Achievement
BRADENTON March 1, 2016 -- John W. Orsborn, Lac has been selected for the 2016 Best of Bradenton Award in the Acupuncture Clinic category by the Bradenton Award Program.
Each year, the Bradenton Award Program identifies companies that we believe have achieved exceptional marketing success in their local community and business category. These are local companies that enhance the positive image of small business through service to their customers and our community. These exceptional companies help make the Bradenton area a great place to live, work and play.
Various sources of information were gathered and analyzed to choose the winners in each category. The 2016 Bradenton Award Program focuses on quality, not quantity. Winners are determined based on the information gathered both internally by the Bradenton Award Program and data provided by third parties.
About Bradenton Award Program
The Bradenton Award Program is an annual awards program honoring the achievements and accomplishments of local businesses throughout the Bradenton area. Recognition is given to those companies that have shown the ability to use their best practices and implemented programs to generate competitive advantages and long-term value.
The Bradenton Award Program was established to recognize the best of local businesses in our community. Our organization works exclusively with local business owners, trade groups, professional associations and other business advertising and marketing groups. Our mission is to recognize the small business community's contributions to the U.S. economy.
SOURCE: Bradenton Award Program

CONTACT:
Bradenton Award Program
Email: PublicRelations@awardconnections.org
URL: http://www.awardconnections.org
Tao of Wellbeing Acupuncture Clinic, LLC is an Oriental medicine clinic dedicated to the physical, mental, and emotional health and well-being of our patients.
The Tao (pronounced dow), in Chinese philosophy, is the Way or process of nature. All things follow this way, which is naturally balanced and in harmony. Pain, sickness, and disease result when we become unbalanced and our harmony is disrupted. The Tao of Wellbeing is our way for helping patients return to a balanced state of health, as well as maintaining an harmonious state of well-being.
We treat a variety of disorders, but specialize in:
Cold and Flu Symptoms

Trauma / Pain Management / Sports Medicine

Stress Reduction / Anxiety

Digestive Disorders
Curious about acupuncture? Follow the link below and watch the short news report from WCTV in Tallahassee. http://www.wctv.tv/home/headlines/Acupuncture_Licenses_up_Dramatically_in_Florida__134145188.html?storySection=comments
Tao of Wellbeing Acupuncture Clinic, LLC is owned and managed by Dr. John Orsborn, A.P., D.O.M., National Board Certified Acupuncture Physician and Doctor of Oriental Medicine (Diplomate of Acupuncture, NCCAOM). John earned his Master of Oriental Medicine and Bachelor of Professional Health Sciences degress from East West College of Natural Medicine in Sarasota, Florida, and a Bachelor of Arts degree (Chinese Philosophy) from Wright State University in Dayton, Ohio.